Your new day trading experience! Taking momentum trading to a whole new level, our 'AI' powered low float & penny stock market scanners will give you an undeniable market edge.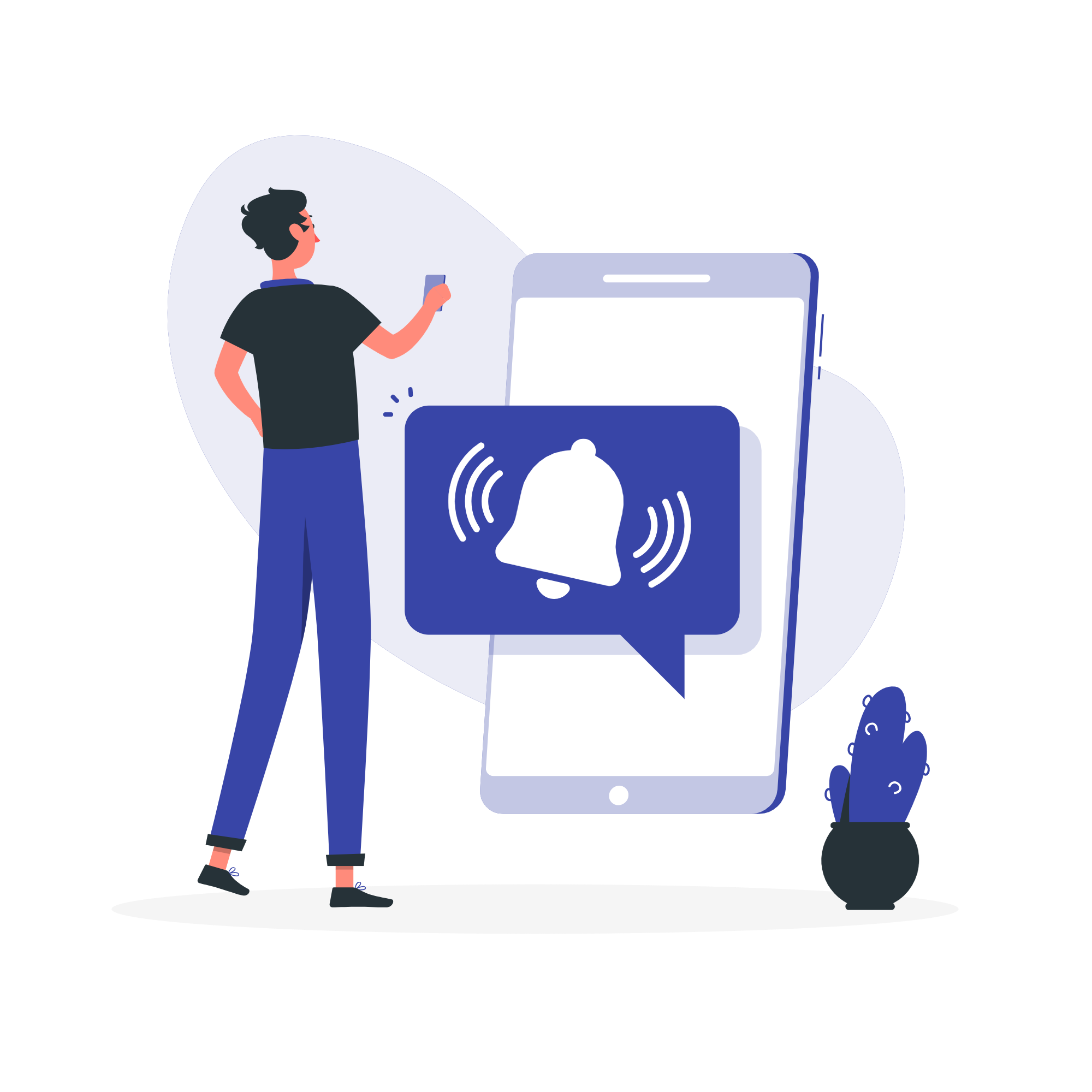 Alert
Receive lightning fast alerts for possible movers of the day in our discord channel.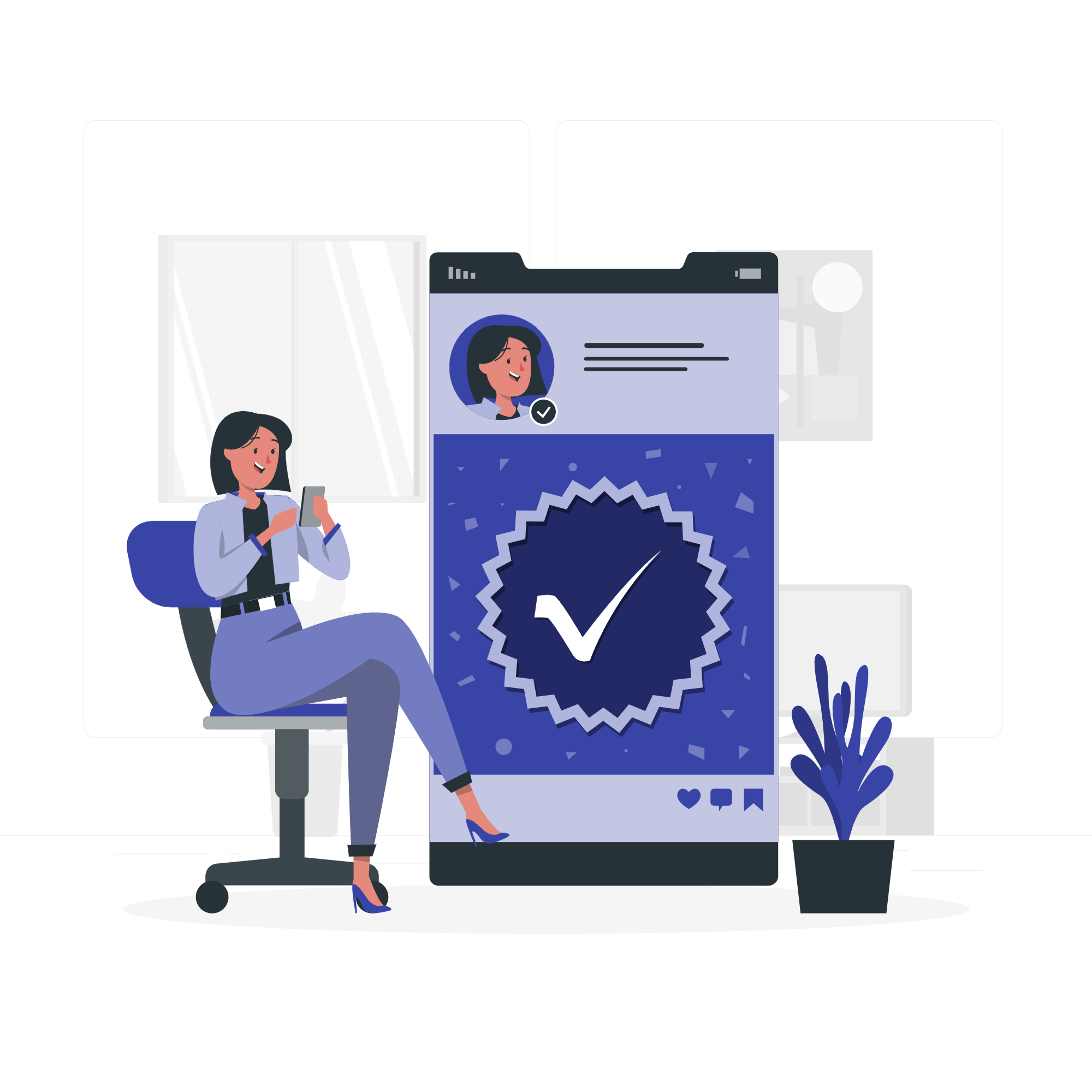 Entry
With dedicated entry, take-profit and stop loss signals provided, utilize our AI risk management.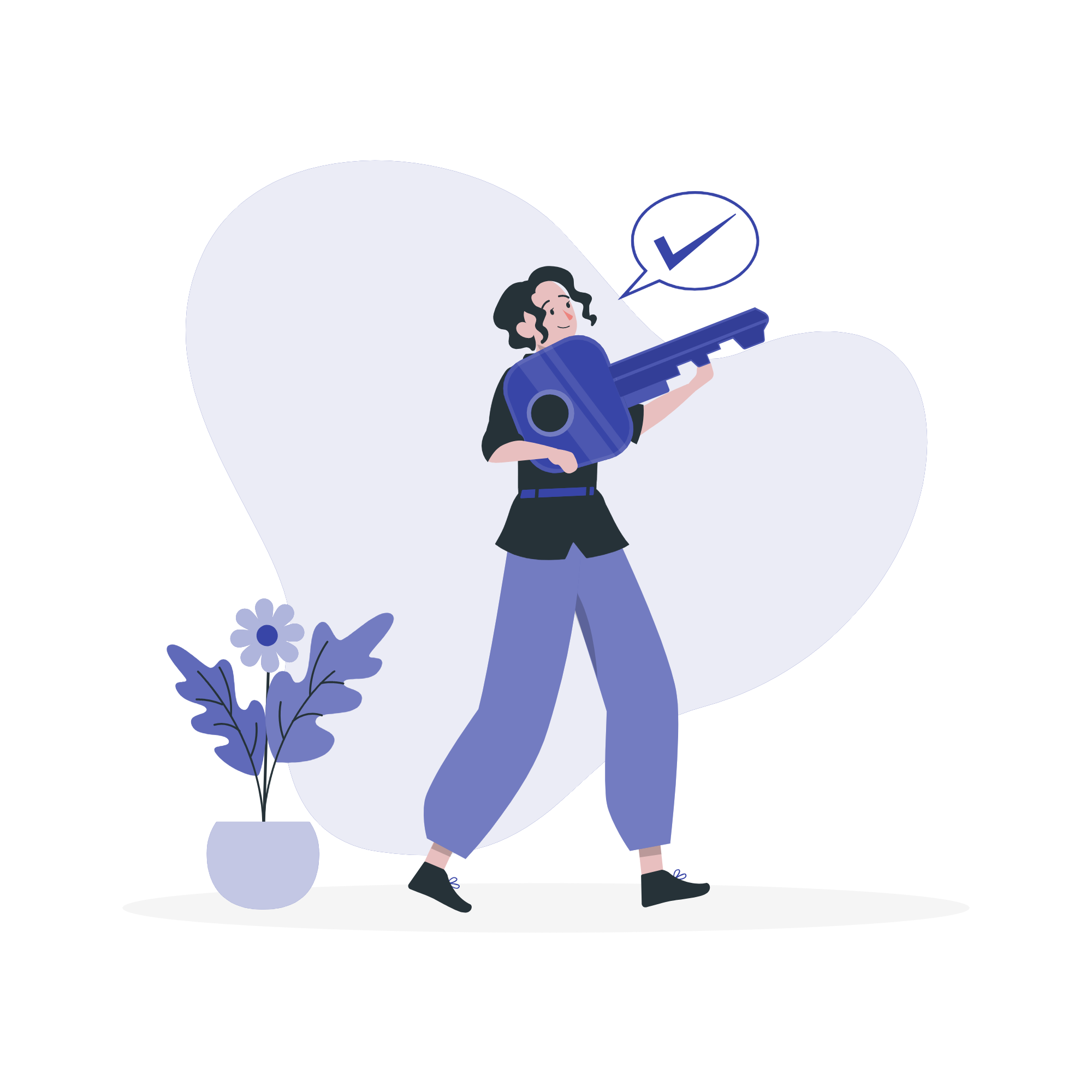 Manage
Manage your trade with our on-going parabolic momentum alerts.
Get immediate live alerts during market hours for both low float stocks and OTC Penny stocks in our discord channel. With a trading floor chat for other ideas!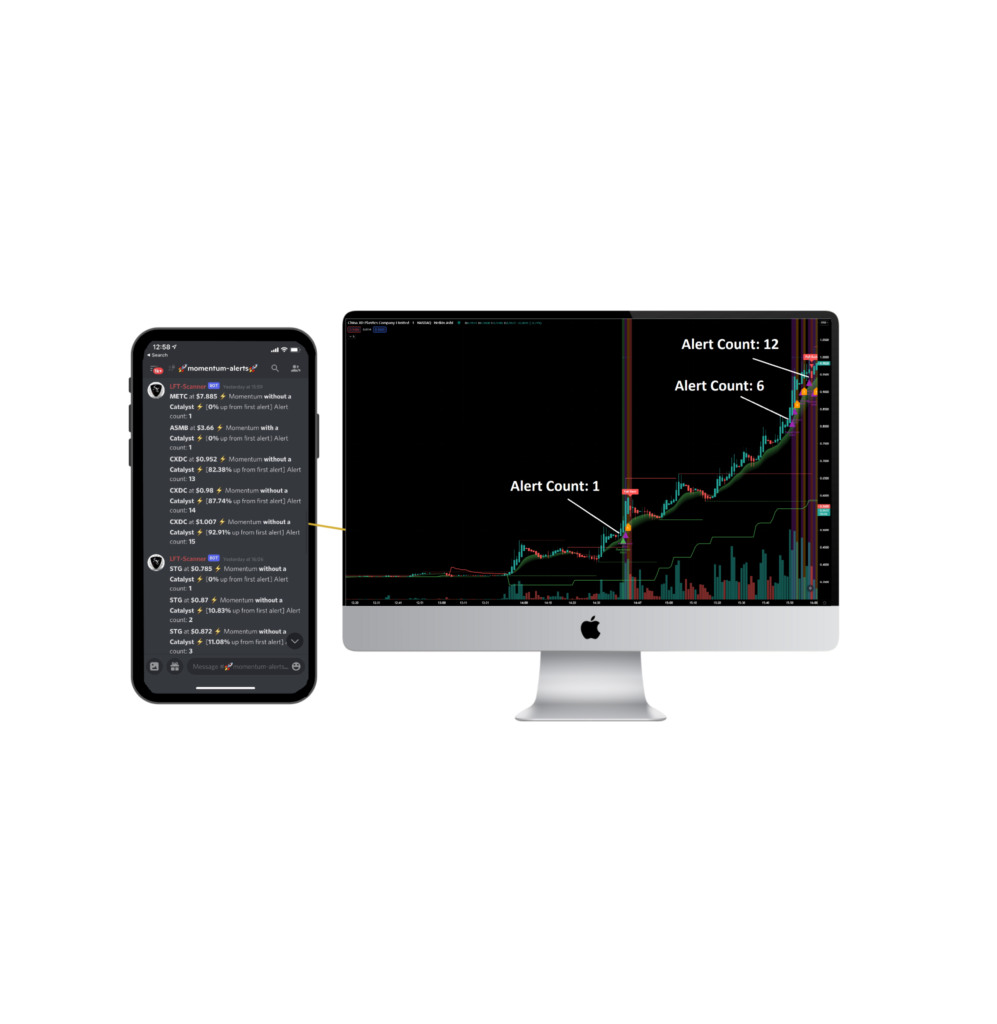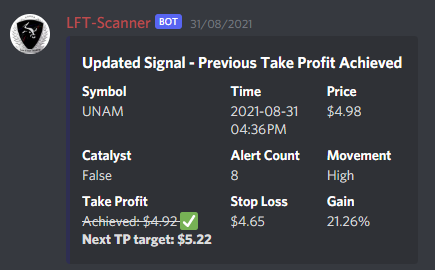 Our program provides the entry set-up from the first alert so you're first in the market with the leading edge!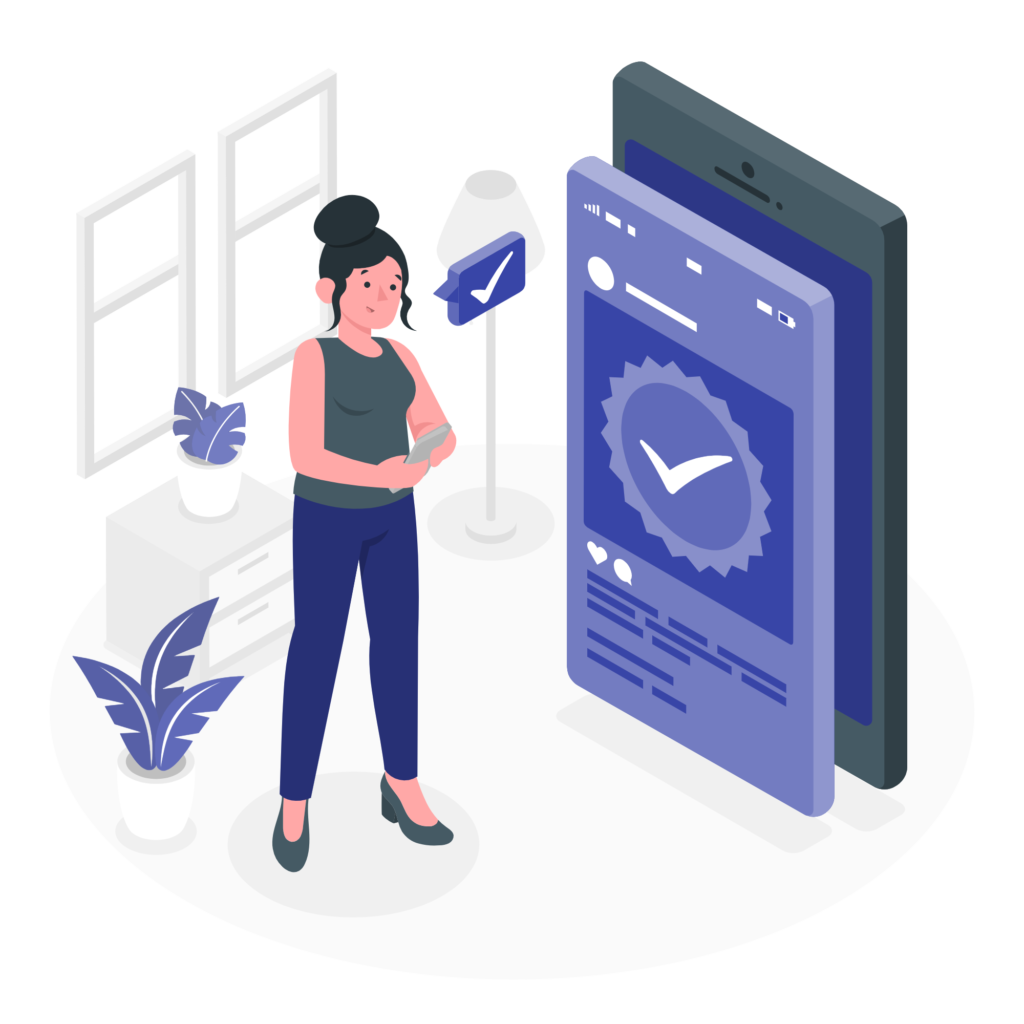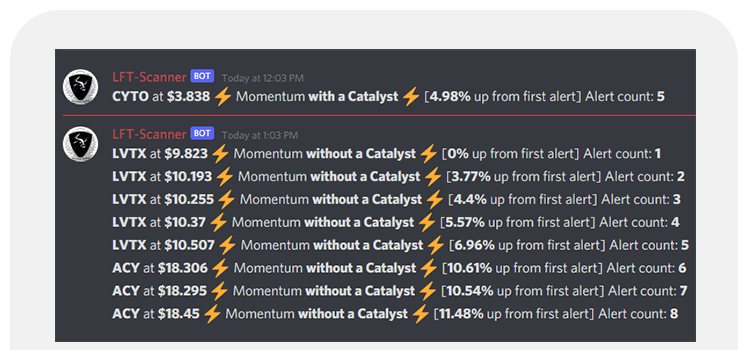 See every momentum alert in the discord channel. 
With separate channels for regular stocks and OTC Market & Pink Sheet.
Performance since first alert
NeXus is our Patent Pending auto stock trade bot. 
An industry first taking signals direct to your broker to ensure accurate profitability. 
Join the Discord now to access the BETA Platform! 
Copyright © 2021 LowFloatTrading LLC Licensed and Registered in the State of Nevada